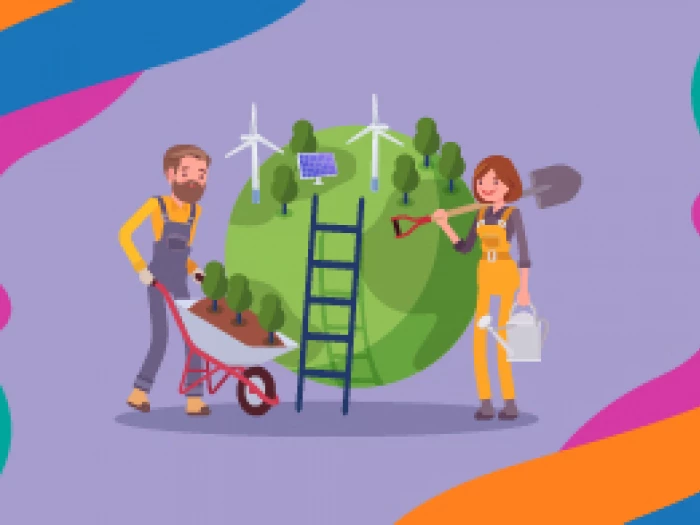 TACKLING THE CLIMATE EMERGENCY
Tackling the Climate Emergency remains a key priority for Cheshire West and Chester Council.
We know there are many local groups and individuals playing their part to make their communities greener and better places to live. That's why we have launched an exciting online engagement hub named 'Inspire'.
The dedicated web platform will provide a fresh space to share ideas and stories about what people are doing locally to reduce carbon emissions and improve the natural environment.
The Council'sClimate Emergency Response Plan strives to help the borough become carbon neutral by 2045 and Inspire is a place for people to share the actions they are taking against climate change.
The site will showcase communities and their commitment to a wealth of projects promoting greener living and a more sustainable future.
Inspire allows all these stories to be told through a variety of mediums including written content, image galleries, videos and blogs.
We all have a part to play in shaping a greener future and we want to hear everyone's stories about their role in tackling climate change.
Schools, businesses, community groups, town & parish councils and wildlife trusts are all vital to shaping the borough's long-term greener future.
Whether it's a tree-planting scheme, a local litter pick, a wildlife conservation project, an energy-saving initiative, or anything else that benefits the environment in some way – we want to hear from you.
Inspire's Climate Emergency pages will also become a hub for useful ecological resources, with a 'Questions and Answers' tool addressing important questions surrounding the Climate Emergency.
The Q&A section breaks down the key elements of topics like COP26, a summit that aims to accelerate action towards the goals of the Paris Agreement and the UN Framework Convention on Climate Change.
Embedded within the site you'll also find a 'Key Dates' section so you'll never miss out on inspiration for your next green-thinking campaign or project, and a dedicated 'Our News' section to promote the latest climate emergency-related stories from the Council.
Visit Inspire at: Climate Emergency | Participate Now (cheshirewestandchester.gov.uk)
Additionally, our monthly Climate Emergency enewsletter offers a comprehensive round-up of environmentally-themed projects, campaigns and events within the borough.
Sign up to the monthly Climate Emergency enewsletter here