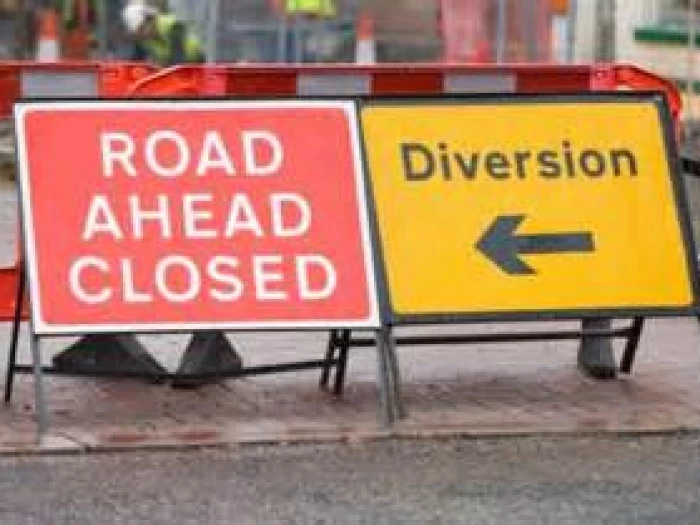 Temporary Prohibition of Traffic
Notice is hereby given pursuant to the provisions of Section 14(1) (a) of the Road Traffic Regulation Act 1984 that Cheshire West and Chester Council intend to make an Order the effect of which will be to temporarily prohibit traffic during surface treatment works programme from the 14th March 2022 for a maximum of 18 months with the expectation that the works are anticipated to finish by August 2022.
It is anticipated that all roads in the below schedule will be closed for a maximum of 14 days within the road closure notice period; the closure may be on consecutive days or on separate days depending upon site, weather conditions and works required.
Advanced Warning signs will be placed on site at least 5 days before the planned commencement of the works. Works will take place 7 days a week.
Schedule of affected roads
A41 No Mans Heath, Malpas/Tushingham – Between the PRoW crossing and southward to Barhill Drive – Diversion Route: From Broxton Roundabout, A534 Salters Lane to A49 south to Whitchurch Bypass back onto the A41 Chester Road Near Grindley Brook.
A41 No Man's Heath, Bypass – between Old Coach Road and Hampton Hall – Diversion: As Above
A41 Whitchurch Road, Hatton Heath – Between poplar Cottage and Platts Lane – Diversion Route: A41 Sainsbury's Roundabout to A41/A51 Vicars Cross, A51 Tarvin Road, A51 Duddon/Clotton, A49 to Four Lane Ends and remain on the A51 to A534 to A49 Ridley and A534 Salters Lane upto A534 Broxton Roundabout.
A534 Broxton Road, Broxton – Broxton Roundabout to Clutton Hall Farm – Diversion Route: A534 Wrexham Road, A5156 Wrexham to A483 Gresford, A483/A55 roundabout, A43 into Chester, Chester Inner Ring Road (Nicholas St, St Martins Way) to The Bars Roundabout, A51 Boughton, A5115 to A41 Sainsbury's Roundabout, A41 Whitchurch Road back to A534 Broxton Roundabout.
A534 Barton Road, Barton – between the Cock'O'Barton and the petrol station near Plowley Brook – Diversion: As above
Alternative Routes for through traffic
Alternative routes will be provided for vehicles as per the signed diversion on site.
Information is also shown on the website 'One.Network' which informs of road closures and diversion routes.
Exemptions are provided in the order for any vehicle being used for police, fire brigade or ambulance purposes and also vehicles associated with the works and where possible for any vehicle which is being used for the conveyance of persons, goods or merchandise to or from any premises situated on or adjacent to the lengths of road affected.
Sue Begley (Ref TRO 6219)
Highways and Environment Services Manager,
Place Operations,
Highways Office,
Guilden Sutton Lane,
Guilden Sutton,
Chester
CH3 7EX
Tel: 0300 123 7036, Email: engch@cheshirewestandchester.gov.uk