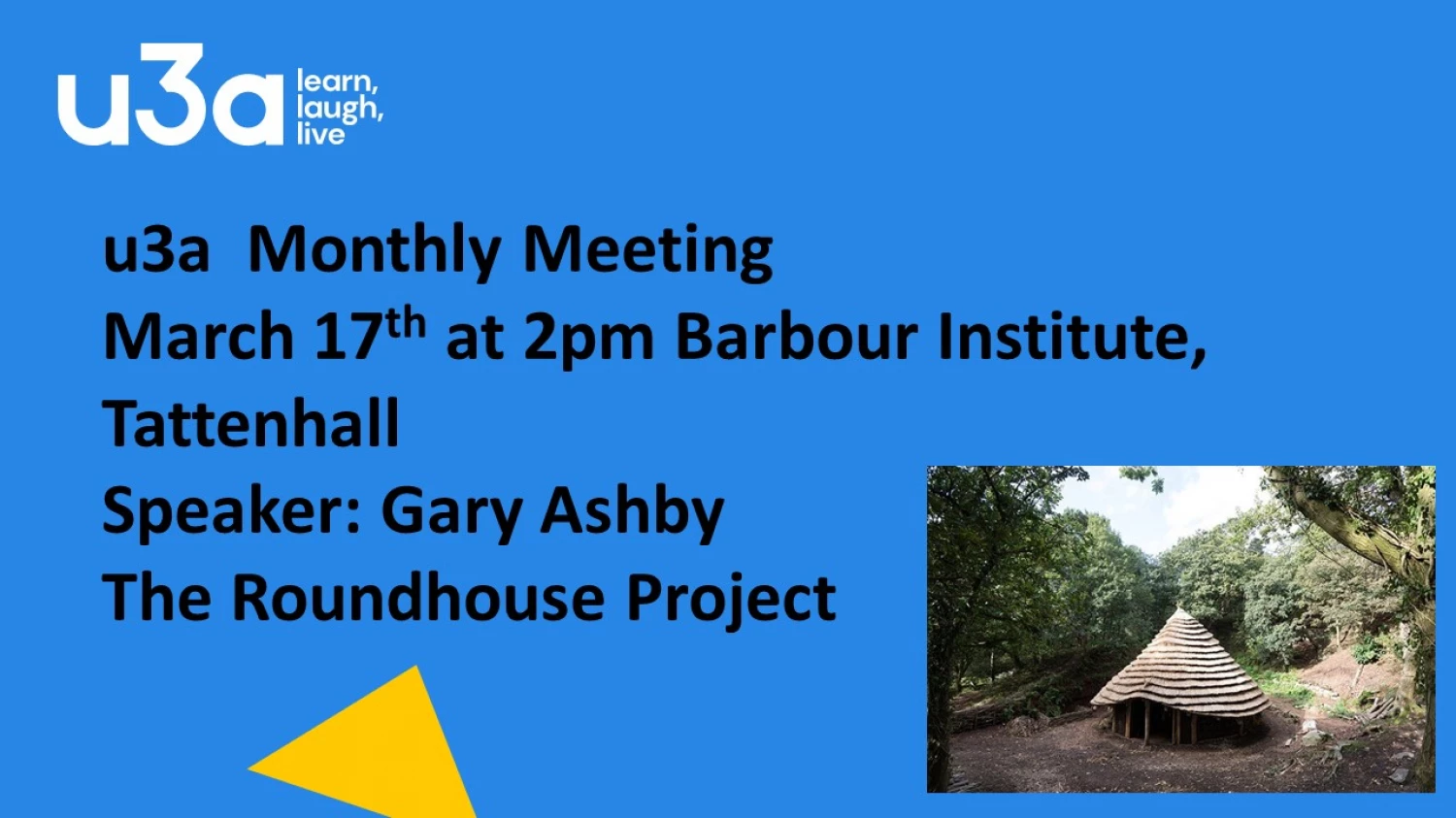 U3A Monthly Meeting
The speaker at the next meeting of West Cheshire Rural u3a on March 17th at 2pm Barbour Institute, Tattenhall is Gary Ashby from English Heritage.
People have lived and worked at Beeston for 4,000 years.
However, today all that remains of the site's prehistoric origins are the Iron Age earthworks, later adapted by medieval castle builders.
The English Heritage site at Beeston now brings the past to life with a roundhouse — reconnecting with the people who once lived there during the Bronze Age and Iron Age.