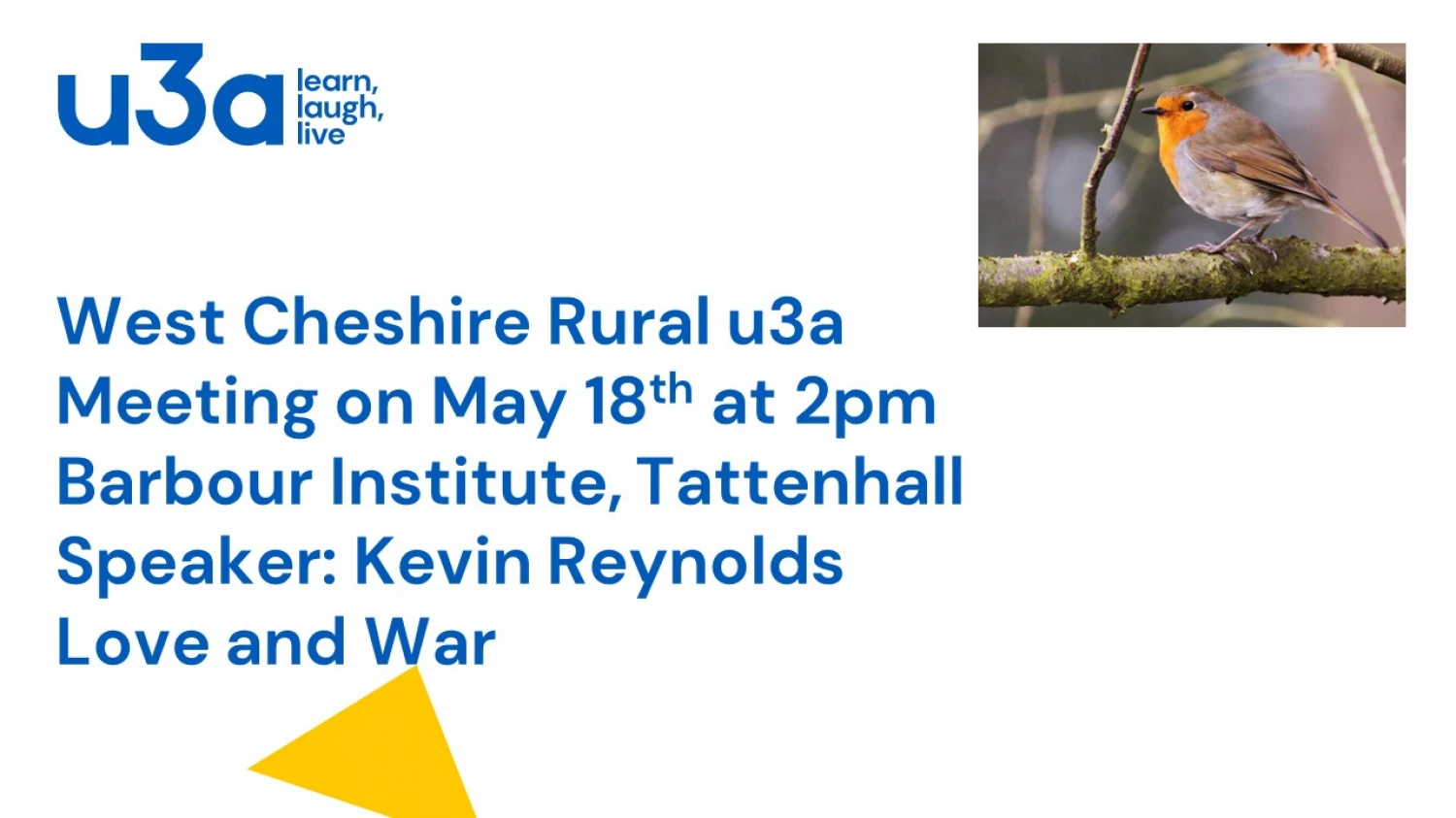 U3A Monthly Meeting
The speaker at the West Cheshire Rural u3a meeting on May 18th at the Barbour Institute in Tattenhall is Kevin Reynolds.
His talk titled "Love and War" looks at how our relationship with wild birds which we now call "garden birds" has changed over the last 150 years. It's more about people and events than the birds.

Meetings open at 2pm with the speaker slot starting at 2.30 pm.
For details of u3a membership contact our membership secretary Dorothy Turpy at membershipwcru3a@gmail.com