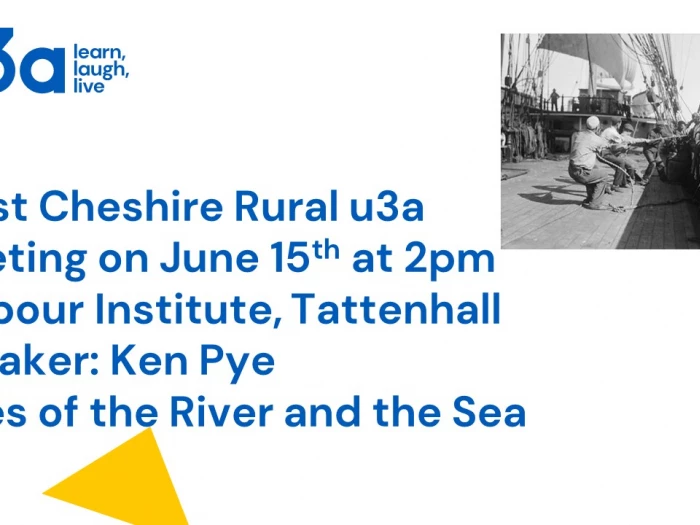 U3A Monthly Meeting
The speaker at the meeting on June 15th at the Barbour Institute is Ken Pye.
Ken's talk, Tales of the River and the Sea is a wonderful collection of maritime facts and fantasies all centred on the rivers Dee and Mersey, and on the connections that Liverpool and Merseyside have always had with the seven seas and oceans of the world.
This meeting will be proceeded by our AGM with the speaker slot starting at 2.30.
For details of u3a membership contact our membership secretary Dorothy Turpy at membershipwcru3a@gmail.com