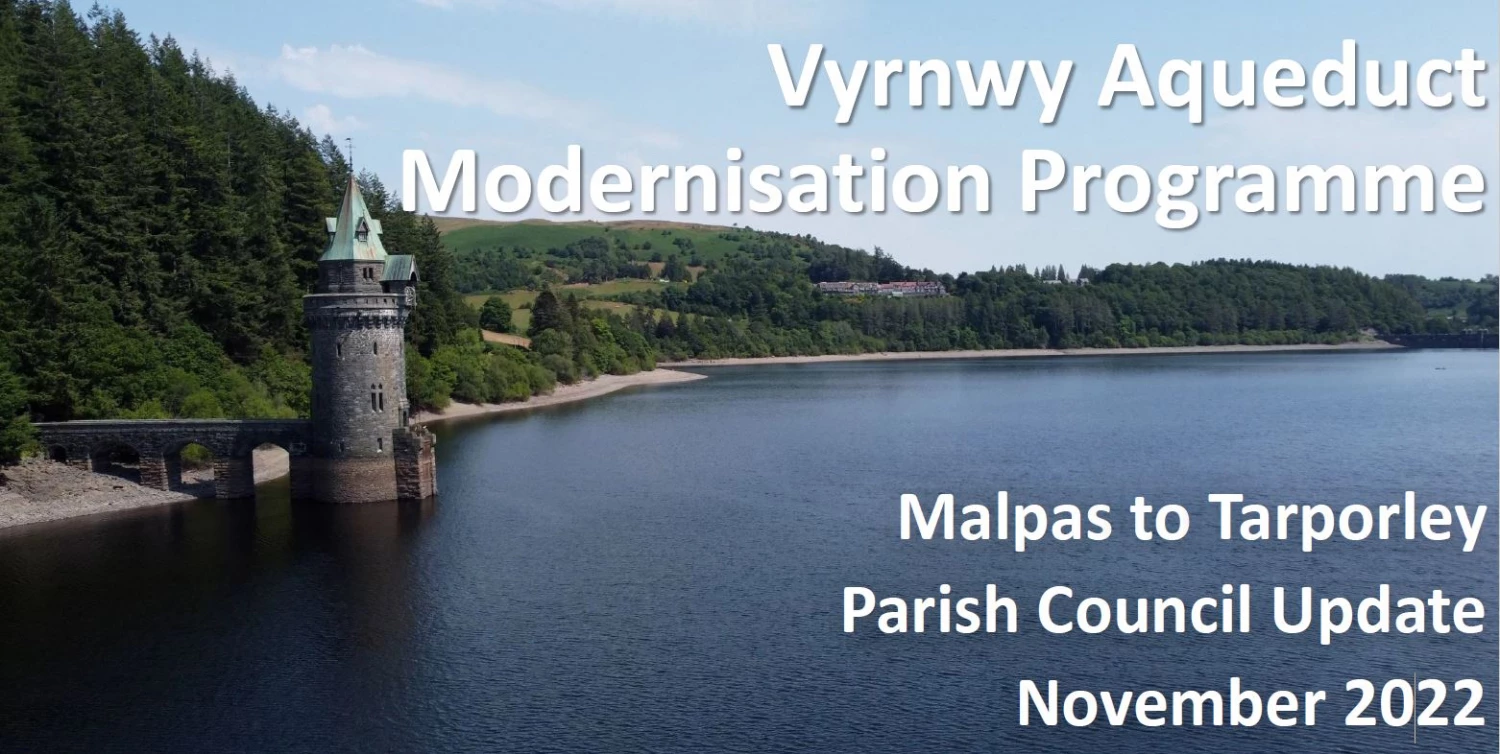 United Utilities Vyrnwy Aqueduct Modernisation Programme – December 2022 Update
Update on our project progress and programme

From October 2022, we started to carry out essential upfront preparation work in Area 01 which involved the installation of sampling points, preparation of temporary working areas and preparing temporary haul roads.
The majority of our working areas in Area 01 are now complete, however we will need to return to some of our working locations in Early 2023 to create/alter access points in line with our planning proposals and we will write to those affected by this work in advance.
As for our overall programme of work, I have provided a summary below that details our current programme for completing the necessary upfront work, cleaning and re-lining elements of our project in Area 01.
Area 01 Programme:
Upfront Preparation work
October – December 22
Cleaning (Line 3)
Spring 2023
Lining (Line 1)
Spring -Summer 2023
Lining (Line 2)
Spring 2024
Prior to our main construction work, we'll be holding community drop-in sessions in early 2023 where local residents and stakeholders can meet with and discuss the project with members of our team.
We are currently working towards dates in each area for February 2023, but will be back in touch early next year with further details once these are confirmed.
We will continue to keep you up to date on our progress and also our programme of works which we are happy to discuss further.
Should there be any questions regarding our project please don't hesitate to get in touch with our team at the following address: uu.vampstakeholderrelations@uuplc.co.uk, and we will get back to you shortly.
Kind Regards,
VAMP Stakeholder Team
Harry Caton
Assistant Project Coordinator
Network and Capital Delivery
unitedutilities.com